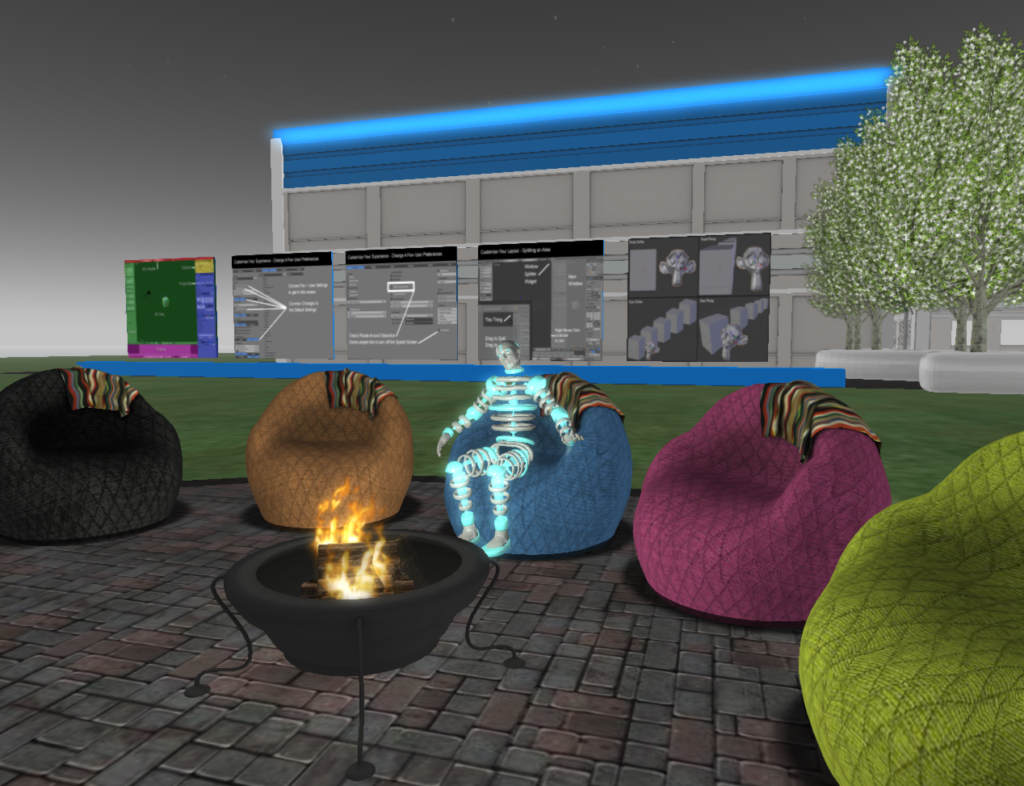 We're trying something different this Thursday – something for beginning & experienced Blenderers.
The first half hour is Blender for Absolute Beginners!  Everything is demonstrated on screen inworld so you can see Blender in action.
For the second part, we'll open up to people with all levels of experience to chat about Blender projects, challenges, wips.  Some of us share our screens via Screenleap. All levels of skills welcome.
You can download Blender for free from www.blender.org
Learning Blender is a marathon, not a sprint. Hang in there.
Blender for Absolute Beginners AND Blender Chat
Thurs. Oct 6. 10am and 5:30pm PT.
At Clutterfly Redux in Kitely
grid.kitely.com:8002:Clutterfly Redux