Last week we filled all the chairs at Blender Buddies. Nice to see so many folks interested in learning Blender in a virtual world.  During the Blender for Absolute Beginner session, we made a table. It was not a pretty table, but it had a tabletop and 4 legs. Next week we will focus on the various methods (I count 5 of them) for getting textures on the table and on all your Blender creations.
It worked out well to NOT have both sessions on the same day. Even I can only talk so much in one day!  So the sessions will continue on Thursday evenings and Friday mornings grid time.
Oct 27, 2016 – 5:30 pm PT
Oct 28, 2016 – 10 am PT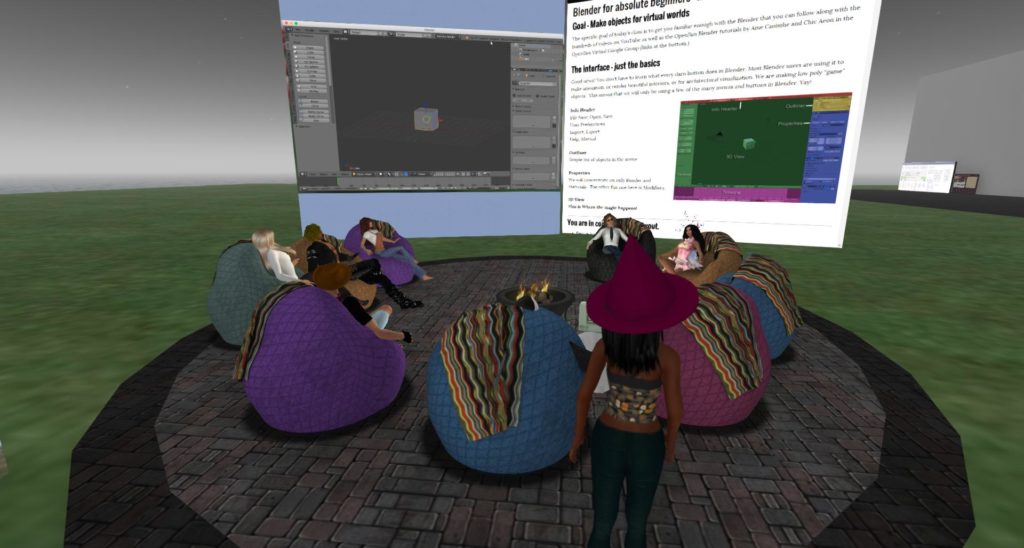 The first half hour of Blender Buddies is dedicated to absolute beginners (and folks who want to refresh basic skills.)  After that we open the group up to the usual Blender Chat where people with all levels of Blender skills talk about projects, problems, discoveries, and the wonders of Blender.  🙂
Blender Buddies happens in the virtual world of Clutterfly Redux on the Kitely grid in the opensource metaverse of Opensim.
Everyone is welcome, the events are free and open to the hypergrid.  If you learn something, teach something and we all improve.
grid.kitely.com:8002:Clutterfly Redux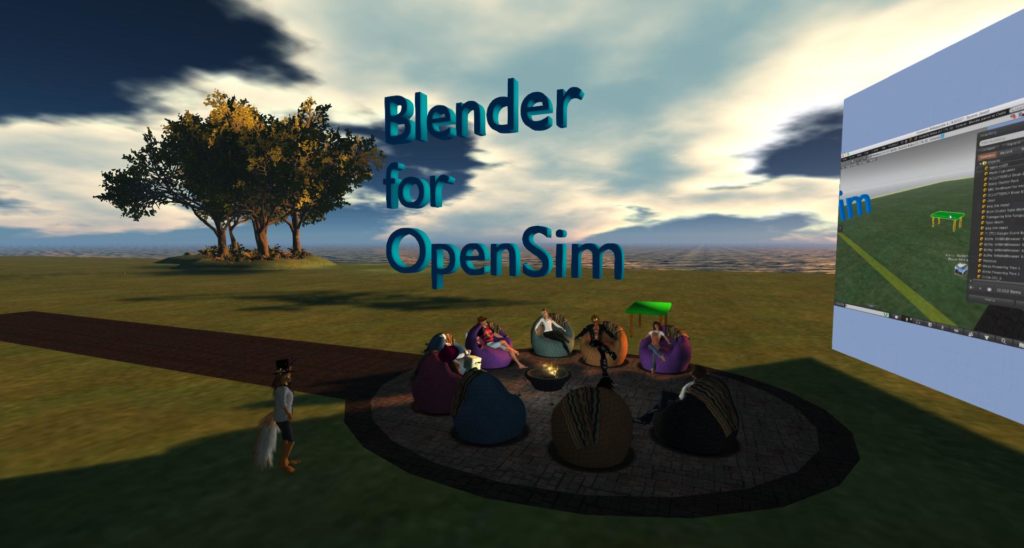 See you there,
Serene Jewell